Meross Wi-Fi Viedais Strāvas Pagarinātājs, 4xAC 4xUSB, MSS425FHK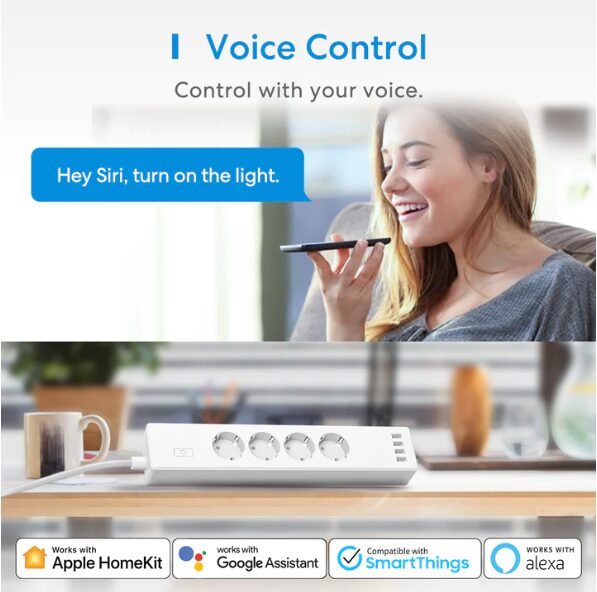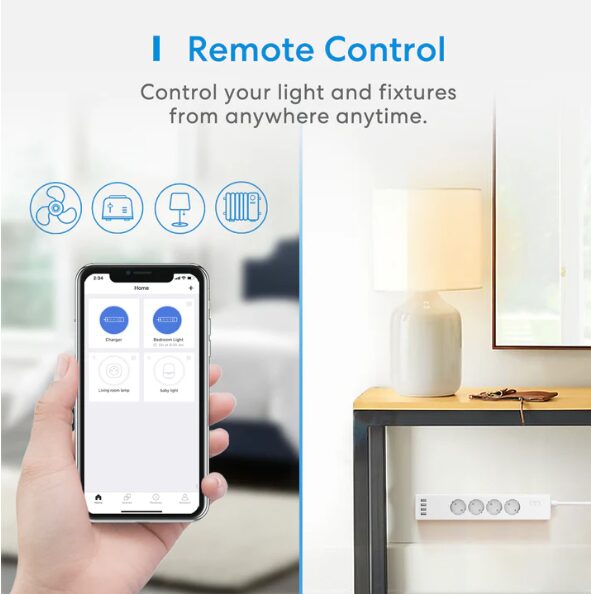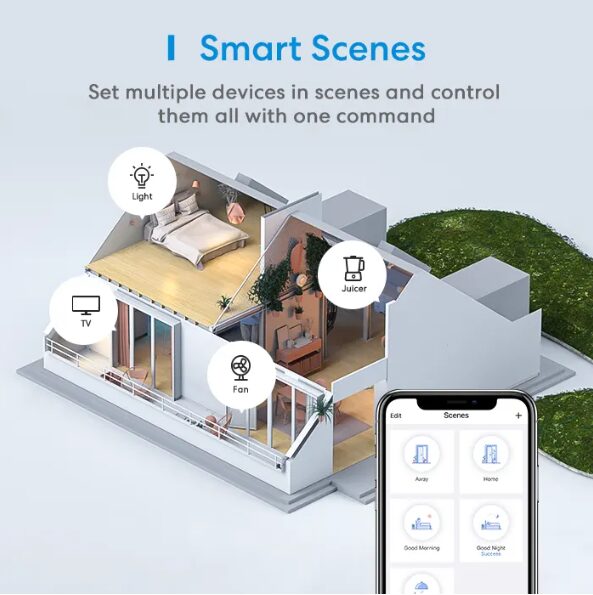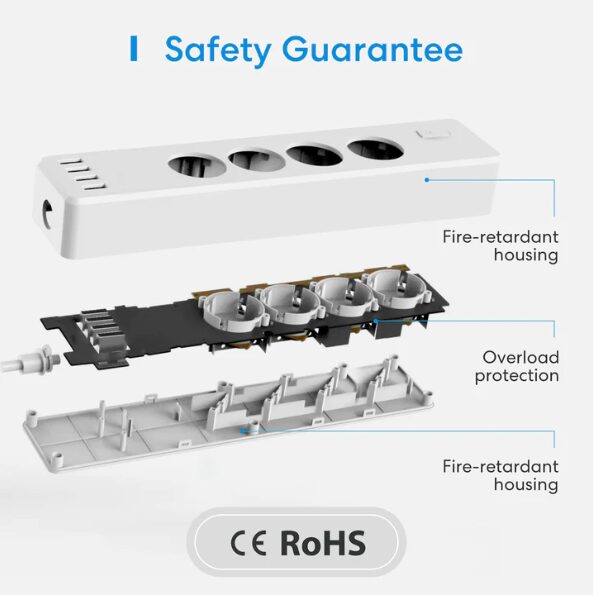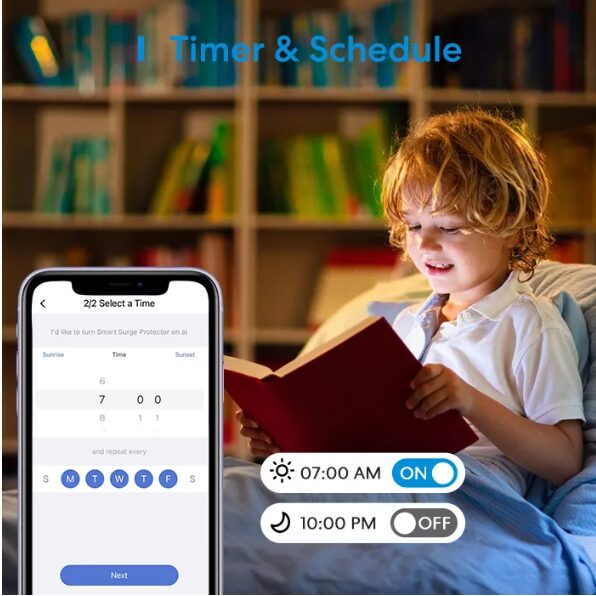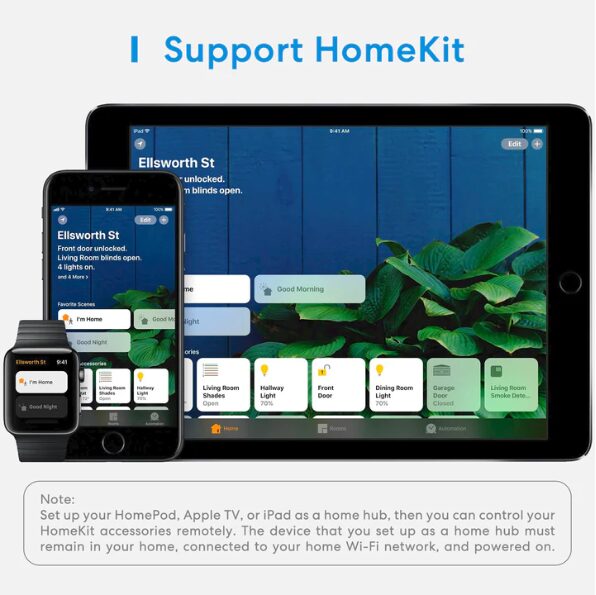 4 Outlets and 4 USB Ports: Equipped with 4 individually controlled outlets and 4 groups controlled USB ports. Up to 4.0A for four USB ports. You can charge your cellphone, tablets, and other USB gadgets with a smart power strip.

Remote Control: Control the 4 outlets and 4 grouped USB ports from anywhere with Meross App/Apple Home App.

Voice Control: Works with Apple HomeKit, Siri, Amazon Alexa, Google Home, and SmartThings, Control your devices hands-free, just make a voice command to turn on/off the connected devices. Works with any 2.4GHz or Dual Band WiFi router. No hub required.

Schedule and Timer Setting: WiFi Surge Protector automatically supports turning home or office devices on and off. An added benefit of saving energy when devices are not needed or are left on by accident. Support sunrise and sunset settings.

Safety Design: The smart power strip is made of flame retardant PC material and has been approved for safety and quality assurance (CE and RoHS certified). It supports any home device up to 10A. Never allow other low-quality surge protectors to endanger the safety of your family.

Suitable for use in Europe and other countries that use EU-type plugs.

When adding a device you may see a prompt for a device that has not been added for authentication, you can simply ignore it and click Add, this device has completed 99.99% authentication and can be used with confidence.
Papildu informācija
Cenas norādītas ar 21% PVN